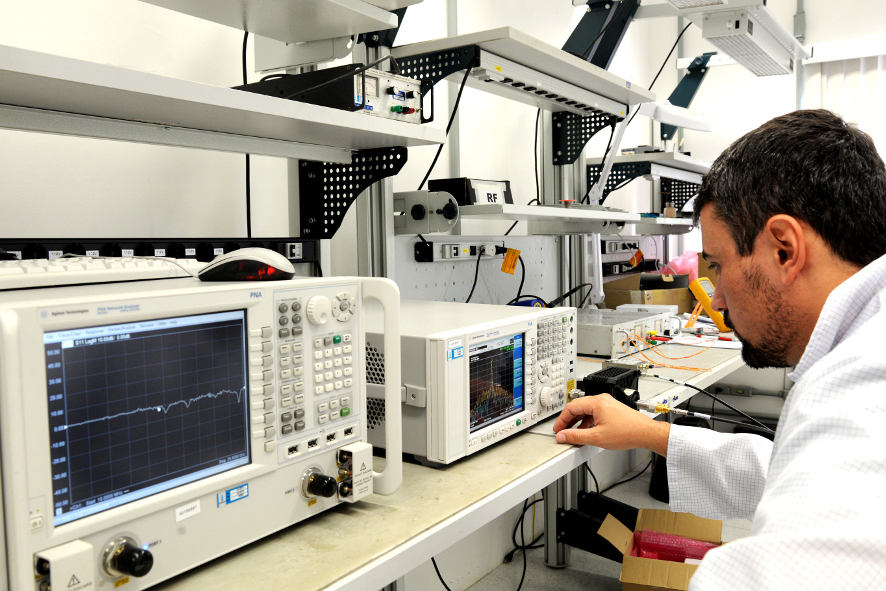 Avibras develops, integrates and maintains hardware and software for systems of large and complex architectures in the Defence area.
The company relies on a wide range of solutions that integrate, to the embedded real time systems and mission-critical systems, meteorological sensors, radars, inertial navigators, GPS and DGPS systems, as well as military radios for communication and control, in addition to geographical information systems that support navigation and the monitoring of the mission execution in the field, and also interoperability solutions for complex architectures.
With modern laboratories for systems and electronic integration, Avibras develops simulation systems, communication protocols for various platforms, in addition to elaborating friendly interfaces for system operation.
In the area of electronics, the company works with specialized teams, fully equipped laboratories, design tools, hardware and firmware development for embedded electronic equipment and integrated logistic support, as well as performing tests on electronic equipment from other manufacturers to be integrated into Avibras products.
For more information: This email address is being protected from spambots. You need JavaScript enabled to view it.