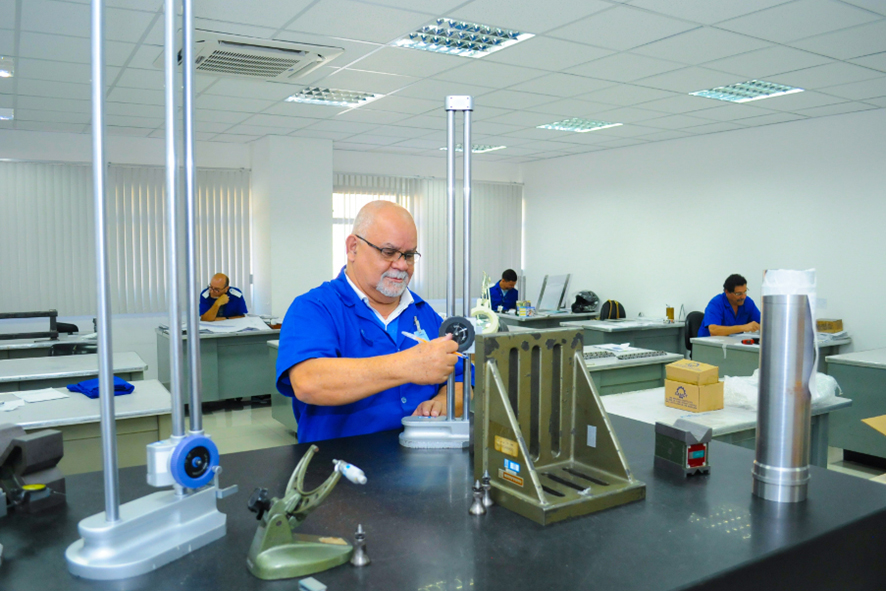 The constant search for excellence and the continuous improvement of its processes and products are Avibras' fundamental characteristics. The goal is to meet the needs and expectations of customers.

Based on activities developed by the company, the Quality Department is able to provide the following services: tests (mechanical, physical, environmental, and non-destructive testing); fluoroscopic inspection; development and preparation of quality standards, test methods and inspection.

All activities are performed according to international and national standards such as ISO, ASTM, Military Standards, STANAG, SAE, ABNT / NBR, NEB, FED-STD, etc.

Certification - Besides the certification in surface treatment production areas, in accordance with ISO 9001 international standards, Avibras is also certified by the Armed Forces through the Allied Quality Assurance Publication AQAP -2110 "Design, development, manufacture, integration and technical assistance of defense systems".

It is a recognition of the company's quality system, which aims to meet the needs of the aerospace sector. The standard is used by the countries that are part of the North Atlantic Treaty Organization (NATO – 'OTAN in Portuguese') to ensure quality during the life cycle of products, services and processes of defense systems.

Avibras is also certified by the Brazilian Army in the INAvEx 1005 Standard: Evaluation and Qualification of Companies and Civil and Military Organizations, to perform maintenance services for the Army Aviation.