Details

Published: 13 October 2021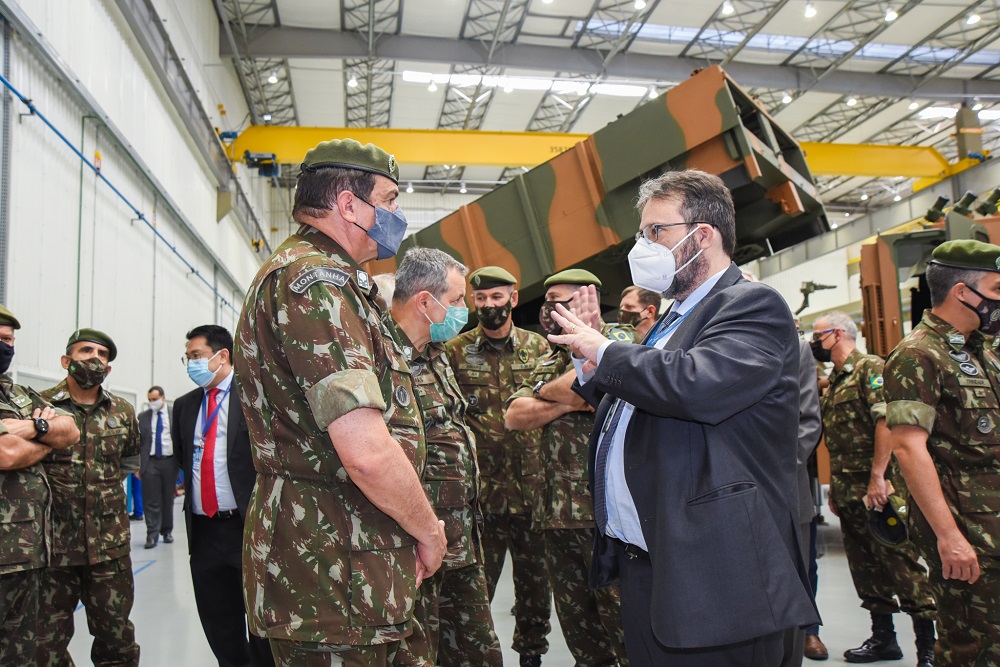 Brazilian Army Commander, General Paulo Sérgio Nogueira de Oliveira, and other representatives from the Army High Command visited Avibras' Facility 2, in Jacarei, last Friday 08/10. The visitors had the opportunity to tour the facility and get to know the company's accomplishments and projects, reinforcing the partnership between Avibras and the Brazilian Army.
The committee visited Avibras' exhibition room, the Rockets Assembly and Integration Area (SMIF), the vehicle production line, and ASTROS System simulator. The Generals also met with the board of directors of the company to deal with projects and matters of interest of the Ground Force.
"All Generals were impressed with Avibras, with its technological and industrial capacity, and its importance for the National Defence", highlighted Fernando Ikedo, National Sales General Manager.
The visitors were welcomed by Avibras' CEO João Brasil Carvalho Leite, Vice-President of Operations Almir Miguel Borges, Financial Vice-President Rodrigo Rosa, National Sales General Manager Fernando Ikedo, Business Development Manager Virlei Alves da Silva, and Project Manager Supervisor Rodrigo Gonçalves dos Santos.
In addition to the Army Commander, were also present the Army Generals Marcos Amaro dos Santos, Army General Staff (EME), Marco Antonio Freire Gomes, Land Operations Commander (COTER), and Tomás Miguel Miné Ribeiro Paiva, Southeast Military Commander (CSME), and others.